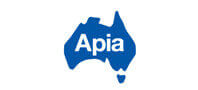 Avail initial 30 minutes consultation on Braces and Teeth Whitening services for FREE! You can discuss your issues and queries regarding these procedures with our expert dentists with no obligation.
Free Braces & Whitening Consult
Bulk Billed for CDBS Medicare Bulk-Billing
Interest FREE Payment Plans
* Free Check up for Kids NOT eligible.
Have any queries regarding our services? Drop us a message.
Enter Via Aurora Lane,
717 Bourke Street,
Docklands, VIC 3008
Mon – Fri :  8:30am to 6:00pm
Sat :  9:00am to 3:00pm
Sun : Closed